Our Shepherds
Introducing our Shepherds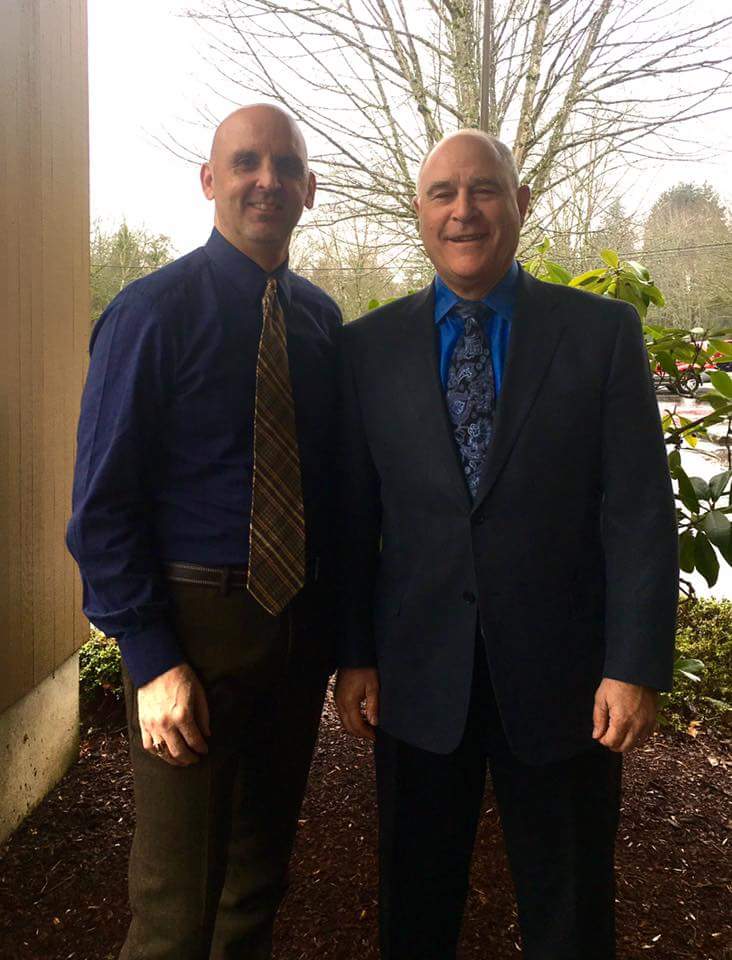 Ron Jarvis- Ron was born June 1, 1954 in SE Portland, OR. He attended Milwaukie H.S.,
completed his BA in German Language at PSU in 1977 and then traveled and worked in Europe
for almost two years. He was baptized into Christ on September 25, 1979. Jana Bader moved to
Portland and visited his congregation one Sunday on April 13, 1980, and decided to start worshiping there.
Ron and Jana were married on April 4, 1981 in Seattle. They have two grown children:
Evyan and Jordan. Ron's favorite Bible passage is Eph. 3:8-21. Ron states,
"I love meeting new people and want everyone to 'know the joy and the love of Christ
which surpasses knowledge that all may be filled up to all the fullness of God.'"
His favorite hobbies are cooking Italian food, playing jazz piano, watching football, snow skiing,
doing voice impressions and learning foreign languages.
Ron is a Production Manager for Right Turn Construction, Inc.
Terry Novak-Terry was born on December 25, 1965 in Chicago, IL and raised in the suburb of Bloomingdale. He was baptized at the Glen Ellyn church of Christ in 1979. One of Terry's favorite verses is Psalms 145:8 "The Lord is gracious and merciful; Slow to anger and great in lovingkindness." While attending Florida College he met Janice (Nerland) and they married in 1987. The Novak's have lived in Vancouver, BC, Portland, Oregon and Las Vegas, Nevada before finally settling down in Portland. He tries very hard every day to live up to the example his father set of serving others and is honored to be a servant for the TVC family.